In a world where Data Integration seems ever more complex, data volumes are exponentially increasing and talent to manage these systems evaporating, how can businesses trust that the data driving their mission critical decisions is reliable and accurate?

In this webinar, we introduce you to Equalum's continuous data integration platform - a modern, end to end solution that natively supports all data integration use cases.



Discussion Topics:


Equalum's exactly-once guarantee, ensuring data arrives on target with reliability and accuracy - every time
Enterprise-grade capabilities available for ALL customers
High Availability & Failover protection to keep your systems operational
Heavy workloads, and large volumes of data handled with ease and simplicity - even as your business and data grow
Fully managed platform
Accelerated TTV, rapid onboarding and quick deployment

See a live demo and Q&A with co-founder and President, Nir Livneh and Pre-Sales Engineer Wes Williams.




VIDEO DOWNLOAD LINKS COMING SOON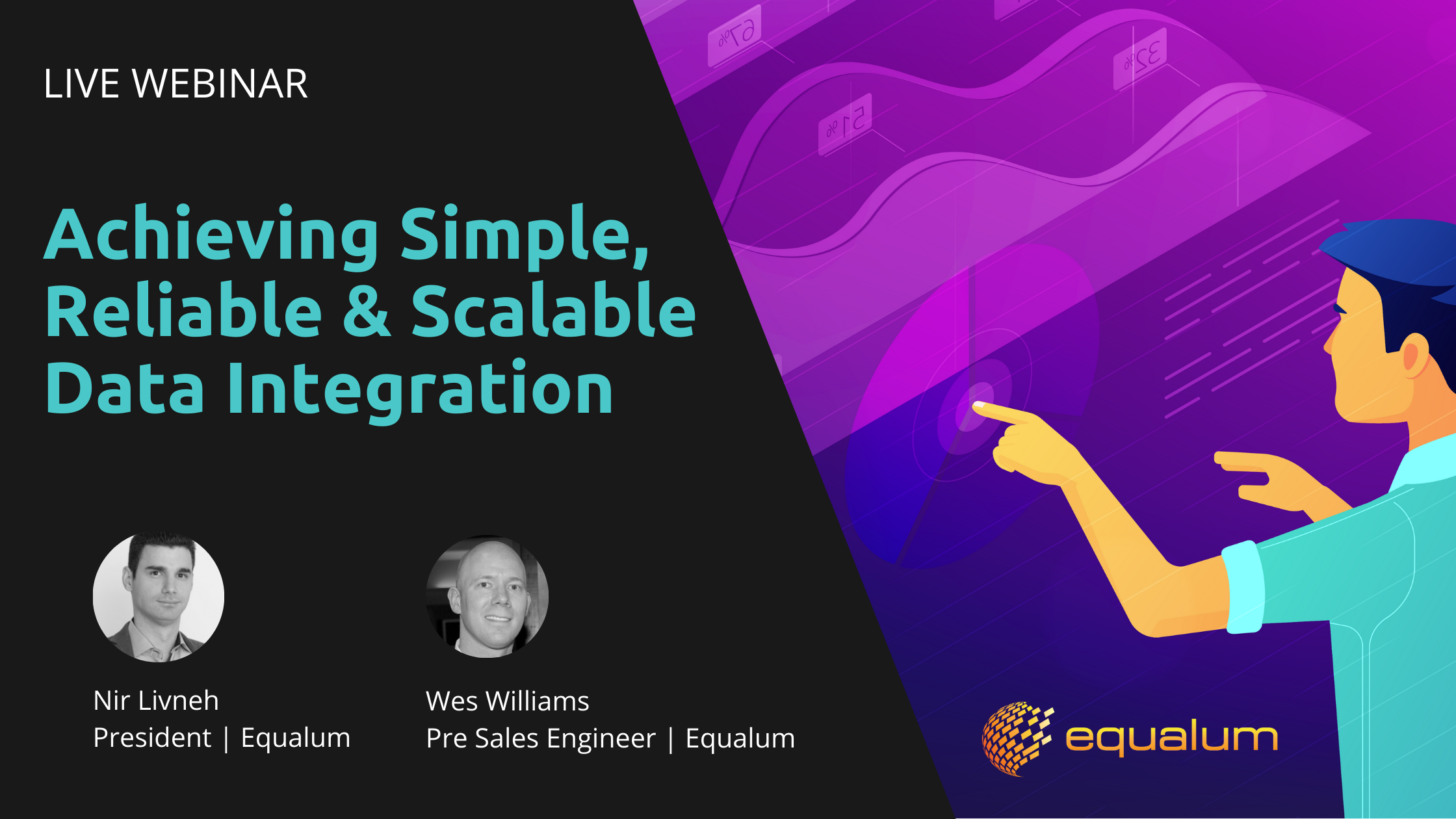 WEBINAR: Achieving Simple, Reliable & Scalable Data Integration with Equalum's Continuous Data Integration Platform